Seriously. The first two threads are packed. DX
Anyway, you know the deal. Most recent at the top!

MATURITY; High
FANTASY; From Average to High
UNTITLE *in need of ideas*
He asked her for respect,
But her heart's all shattered.
She finds her life a wreck,
But it never really mattered.

He had an icy cold heart,
And so he never cared.
She knew he was smart,
And so she was prepared.

He told her to stay silent,
As he tried to kill her.
She knew her death was violent,
As her life soon became a blur.

He soon lived a life with regret,
But didn't dare express it.
She swore she'd never forget,
But it was hard to admit.
FORGIVE & FORGET
I always used to think that you didn't care,
But at my death, you cried, then and there.
I should've known you loved me,
Because for my heart, I gave you the key.

In return, you gave me your heart,
But I never took care of it, I just tore it apart.
I died, thinking that it was for you sake,
But for crying out loud, what a horrid mistake!

You didn't want me dead,
I was supposed to remain alive, instead.
There you were, as I began to burn away,
A terrible way to conclude your day.

I cheated on you, that was one wrong move,
And there you were, you didn't seem to approve.
Your words were harsh as they were rude,
Obviously, you weren't in the best mood.

But why can't you just forgive and forget,
Instead of leaving me there, my mind filled with regret?
You spoke the wrong words, that tore me in two,
Killing myself... what else was I supposed to do?

Now you leave me with the harshest of pains,
It feels just as I'm tied to it, by chains.
How am I supposed to conclude this,
When we can no longer seal it with a kiss?

I'm dead, and there's nothing we can do about it,
But then again, we can't just give up and quit.
We'll find a way to be together again,
Even if it means visiting you in your dreams, Teloren.

Forgive me for comitting this wretched sin,
But did you expect me to do it, with a grin?
It wasn't my fault, because it was all yours,
And the reasoning is not one to ignore.

Why couldn't you just forgive and forget?
SHOULD'VE TOLD ME SOONER
So here I stand with a broken smile,
Waiting for hours, knowing it'll last a while.
With a knife through my heart, the pain still lasts,
I've gotta find a way to survive, and fast.

Oh, so little blood that I have left,
After you commited the greatest of thefts.
You stole my heart and cursed it through,
Then left me there, with nothing left to do.

Love won't cure my uneasy pain,
Because all it'll do is make me insane.
I'm left all shattered and unable to speak,
It just makes me look like a moronic freak.

What am I to do, as I eventually come to burn,
As my soul tears up as it twists and turns?
So what if I chose to kill myself?
To you, I'm just your average elf.

You didn't love me and I knew it all along,
And so I die, singing our song.
But why didn't you show me before,
That I was the one that you adore.

I learnt it all just a little too late,
I'm not a fool, and I'm not just dead weight.
You really loved me, and you finally cared,
But why didn't you tell me, before death was declared?
THEY CALL ME LAZURI
To all I appear as normal as I should,
But your are the only one to peak beneath my hood.
Because a cloak can not cover what I really am,
Even if you help me and gracefully lend me a hand.

I am a beast of no worth and a being of hate,
Nor do I mean anything to you although I'm your mate.
My heart shan't ever be as cold as yours,
Even in battle when we're going through raging wars.

Today I'd rather just stand at a graveyard with a will to die,
Death is waiting for me and to tell the truth I am not shy.
I'd rather be dead than to show the world,
As I'd like to be scowering in a corner all curled.

I admit that I have a heart with a strong sense of care,
But I still bring to this world their final prayer.
I don't want to be what I am but I just can't help it,
But there's nothing else I can do but to come to admit.

I need your help to save myself this final time,
From my wretched fate and my greatest crime.
I shan't turn to the light nor give up at last,
Because those memories of myself are now quite vast.

My name won't be hidden but told to them all,
Everyone shall know it before I take my final fall.
They call me Lazuri with no pride in the name,
I'm shown no respect and proven without fame.

I'm a beast of no soul nor spirit for a matter,
But my heart's to the point that it's about to shatter.
I've cared for you once and isn't that enough,
All this nonsense of love is just a little too rough.

It's not like you need me today or tomorrow,
And when I die you're proven to show me no sorrow.
I'm covered in scars of my past and present,
I'm torn and I'm shredded as I'm broken and bent.
THE BEAST WITHIN YOU
There always was that simple hole,
That peirced through your heart,
And tore up your soul.
It ripped you apart,
With unspoken words of fate,
A wonderful peice of art,
And a significance of hate.


There truly was a beast within you,
It had a mind of it's own,
Basically what you already knew.
And that night you were alone,
You took a step into the dark,
With a knife at hand,
But the beast left its mark,
As you took your final stand.

YOU AND I
And so you asked me,
For an eternal sleep.
As you wished on that night,
I finally ended this useless fight.
Your life was no more,
As your body soon hit the floor.
YOU SEEKED MY HELP
I SEEKED YOUR DEATH
And thus you ask,
Of nothing but a simple task.
I took your soul and led the way,
To where your body once lay.
YOU ASKED FOR YOUR BODY
I ASKED FOR IT TO BE BURNED
As years past by,
'Twas finally the time to say goodbye.
And so I burnt the remains of your body,
No, I was not sorry.
YOU WERE MY SISTER
I WAS YOUR MURDERER
THE LORDS OF THE DEAD
At last we see the day where night has fallen,
And where we all just die without a single wound.
Some fear Death while some just don't,
And there are those that show no emotion in her favor.
With a piercing glare and a rusty voice,
She offers your soul to the Grim Reaper in hopes he accepts it.

AND WITHIN NO TIME,
YOUR SOUL WAS FINALLY MINE.

I claim your soul and your body with the blood that spills helplessly,
And share both equally to the lords of the dead.
All I can ever claim to myself is the pleasure of watching you die,
While the Grim Reaper harvests your soul,
And Death begins to burn your body to ashes.

AND SO I SAID,
I WANTED YOU DEAD.

My wish came true as you finally died,
I shared both of the cherished things that made you whole,
And watched at the two were wisked away into their arms.
She took your blood and drank it whole,
She threw your body and watched it be eaten by the crows.
He took your soul and embraced it well,
He thanked me gratefully doing as Death would not.

WITHOUT YOUR BODY,
YOUR SOUL IS NO LONGER SOMEBODY.

By the name of the Grim Reaper he claimed your soul,
Glad that you finally gave it to him.
By the name of Death she claimed your body,
Glad that you finally died for her sake.
By the name of the Shinigami Queen I claimed your life,
Glad that you finally put an end to it.
YOU LEFT THEM THERE ;;; TO DIE
Scarlet blood runs through your veins,
As you silently stalk through the shadows,
With your hood cast over your face.
You expect to not be seen by anyone,
But you don't realize who stands beyond the dark,
And within the faithless rays of light.

With a knife at hand and blood at it's tip,
I watch as you take a low crouch with fearless eyes.
Your blood runs faster as it's finally ready to spill through,
Bound to leave you dead at me feet.
Your face shows how fearless you are,
Although you're unaware of the Death you are to face.

You were foolish to take your trust in me,
And you were selfish to ignore the pleading of the dying.
You left them there with bloody tears and pain-filled cries,
As they approach their final breath without any hope.
When they asked you for a simple task of nothing but help,
You refused with those sightless eyes of yours and simply ran off.

Shame now circles all of your useless lies,
The pain keeps growing within you without a single hesitation.
And now it's time that you finally said goodbye,
Because in no time are you to face your final groan then cry of agony.
With a blade the figure approaches you and lifts her knife to your throat,
With strength and precision she lashes the blade to finally see you die.

I'M GLAD YOU'RE GONE
I PROMISED YEARS AGO THAT I'D DIE FOR YOU
Just like a fallen archangel,
You fall under until you finally reach,
The hands of Death.
Far past the dark chambers of torture,
You fall into an obscure land.
And so you've finally reached,
The land of the dead.
At last I see you suffer.
Ah such joy it brings me,
To see you wither away,
Ti'll your skin goes dry,
And your bones all crack.
Thus your heart melts,
From the heat your body can no longer handle.
I TOLD YOU I WAS NOTHING WITHOUT YOU
There once was I time,
Where I would do anything,
For your simple-minded sake.
I'd kill anyone that you'd hate,
I'd slaughter the fools,
That would dare harm you.
I had said long ago,
That I would die,
Without knowing you were by my side.
I PUT MY TRUST INTO YOU
And now we finally stand face-to-face,
Your body burning to ashes,
As the heat has finally caught up to you.
And so I can finally watch you die,
Without ever having to worry,
About sacrificing myself for you.
Now I can at last die,
Without your useless lies.
I can rest in peace,
Day and night,
Knowing that you're finally gone forever.
LIFE WAS BETTER BEFORE I MET YOU
And so the memories at last come by me,
All of what I used to enjoy.
Days where I'd be with my family,
Laughing as life would come and pass.
Times where I'd never feel the sorrow,
That I felt every single day,
That I spent with you.
And all of these precious flashbacks remind me,
Of how great life is without you.
I'M GRATEFUL THAT YOU'RE GONE FOR ONCE
WE ARE DEATH'S DEBRIS
Death is a foul being,
Her humor oh so very twisted.
From the pleasure of dying,
To the cries of horror.
She shows no shame,
And no matter the circumstance,
She feels no pain.
She's perfectly inhuman,
In every way.
To her we're nothing but debris,
Remains of nothing,
But the corpses we bury.
She enjoys to watch us,
Fall into her arms.
She uses us day by day,
Watching us wipe each other out,
With not a single delay.
She knows we're worth nothing,
That's why we die.
And not one day,
Will go by,
Without seeing her laugh,
Not even wishing us goodbye.
Death was not to be trusted,
And we should have known it.
Because to her we are nothing,
But useless debris.
WE ARE DEATH'S DEBRIS.
THESE PAST YEARS MARKED MY PRIDE AND HATE
A feeling dwells within me,
One that I've dreaded,
For the past few years.
It tears at me openly,
Leaving fresh wounds and scars.
But to me, my scars show who I am.
They show what I beleive in,
What I do and what I tend to be.
So you see, I am nothing like you.
I've done numerous things you could never do.
I can care, for one matter,
But you, you cannot care,
Nor will you ever be able to.
Allow me to tear at you,
And for once I could watch you die.
After the marks of pride you left me,
I am thankful.
Thankful for the pain that slaughtered me,
These past years.
These past years marked my pride and hate.
Last edited by Fallen Archangel on Thu 01 Jul 2010, 11:53 am; edited 1 time in total
Apprentice 2





Posts

: 878


Points

: 32965


Reputation

: 2


Join date

: 2009-09-18


Age

: 20


Location

: Beyond the unknown, no doubt.



Wow, that was really good. I'm amazed by how wonderfully deep those are!
Rising Star 1





Posts

: 3726


Points

: 35435


Reputation

: 16


Join date

: 2009-11-04


Age

: 20


Location

: Watching you. O.O



Apprentice 2





Posts

: 878


Points

: 32965


Reputation

: 2


Join date

: 2009-09-18


Age

: 20


Location

: Beyond the unknown, no doubt.



Yeah. I wish I could write like that.
Rising Star 1





Posts

: 3726


Points

: 35435


Reputation

: 16


Join date

: 2009-11-04


Age

: 20


Location

: Watching you. O.O



Again, you manage to leave me without adjectives.
_____________________________
The Fray
Rising Star 2





Posts

: 6116


Points

: 38450


Reputation

: 18


Join date

: 2009-09-19


Age

: 21


Location

: On a midnight train going anywhere...



Wow! Those are just as deep as the others!! Just amazing!! (:
Apprentice 2





Posts

: 667


Points

: 32084


Reputation

: 0


Join date

: 2009-11-28


Age

: 20


Location

: Castle Oblivion



Apprentice 2





Posts

: 878


Points

: 32965


Reputation

: 2


Join date

: 2009-09-18


Age

: 20


Location

: Beyond the unknown, no doubt.



_____________________________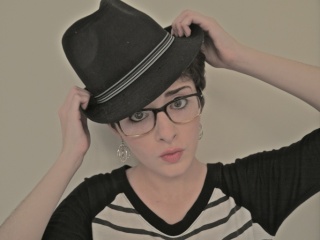 Yep, that's me! More of my photography:
http://flickr.com/nadinesantorophotography
My blog:
http://fromthemindofadreamer.tumblr.com
Admin





Posts

: 7663


Points

: 40248


Reputation

: 20


Join date

: 2009-09-17


Age

: 21


Location

: Stalker, much?



Apprentice 2





Posts

: 878


Points

: 32965


Reputation

: 2


Join date

: 2009-09-18


Age

: 20


Location

: Beyond the unknown, no doubt.



Apprentice 2





Posts

: 878


Points

: 32965


Reputation

: 2


Join date

: 2009-09-18


Age

: 20


Location

: Beyond the unknown, no doubt.





Similar topics
---
Permissions in this forum:
You
cannot
reply to topics in this forum